Join the conversation on our FB Group Page: Good Eats Austin
Austin Taste Us is a Mobile Food Truck that can be found throughout the city of Austin. They update their location on their website https://www.atuatx.com/, Facebook page https://www.facebook.com/AustinTasteUs/ and Twitter https://twitter.com/_AustinTasteUs page daily. 
On the day of Austin Taste Us' Grand opening party, we went to visit them at the Live Oak Brewery near the airport. Situated between the majestic live oak trees, the Live Oak Brewing Company is a picturesque venue that is perfectly suited for a weekend picnic and an ice-cold craft beer! The biergarten is situated amongst the many trees and speaks to the owners' commitment to maintaining a thriving, natural environment. In addition, their tap room is beautiful to behold! Hand-carved taps highlight the bar area and natural wood benches line the tap room with outstanding examples of craftsmanship!
Before I started my culinary adventure at Austin Taste Us, I went inside to order a Hefeweizen. At Live Oak Brewery, their craft beers speak to their commitment to excellence! Live Oak Brewing Company offers a variety of craft brews to meet your specific tastes. For example, you can find anything from the Pilz, a golden lager, to Schwarzer Rauch, a smoky black lager. My personal favorite is the Hefeweizen, which delivers well-balanced notes of clove, vanilla and banana. These flavors come together to create a tart, citrusy flavor that always blows me away!
Austin Taste Us opened on January 1, 2017. It is the multifaceted collaboration of Chef Aaron and Kassandra Esserman. Each of them are firmly entrenched in every aspect of the business. Chef Aaron is the creative genius behind the food. Kassandra is not only the face that greets you from the window, she also helps Aaron cook, prep and clean. In addition, she is responsible for catering and sales.
At Austin Taste Us, their motto is Ostentatious Food for Austintastious People. And boy do they live up to their motto! During my visit, I was fortunate enough to try everything. Honorable mentions go to the Vegan "AF" Salad, the Sweetbread Po'boy Mini and French Onion Balls. They were all fantastic and had special touches that made them each a creative masterpiece!
The Pork Belly Slider consists of pork belly that is house-cured with clove, sugar, salt, and pepper. It is served with a sunny-side up quail egg on a freshly made slider bun with blood orange habanero marmalade. It is the perfect balance of savory and sweet that hits your tongue like a tornado of flavor! I'd like another please!
The Lamb Osso Bucco Taco consists of braised lamb shank with pickled jicama and carrots, fried avocado, cilantro and charred scallion puree, and a lime over a fresh flour tortilla. The jicama and carrots were the perfect counterbalance to the perfectly cooked lamb. The fried avocado provided a nice creamy crunch while the sauce provided a hint of herbaciousness. In a word, DELECTABLE!
The Trucky Ducky Chorizo is comprised of ground duck breasts mixed with house chorizo spice mix that is smoked with wine barrel woodchips. This is served over a hash consisting of sweat potatoes and yellow beets topped with a 45-minute egg. What, you may ask, does duck taste like? Duck is similar in taste to chicken thighs; but with more flavor! This is likely because duck is a very fatty meat. Thus, when the duck breast is ground and combined with their house chorizo spice mix, you can easily mistake it for pork! But there is no mistaking the amazing flavor of these bold combinations!
Poutine is a Canadian dish that means great drunk or hangover food! Just kidding! Chef Aaron's Poutine is made with house-made Cheffy Fries topped with a lamb stock demi-glace with mozzarella curd pearls topped with micro greens. But in all seriousness, the dish is from Canada. Furthermore, I would order this dish with or without a hangover! What really sets it apart is the phenomenal lamb demi-glace, which is generously applied to the Cheffy Fries and cheese curd. You're definitely going to need a fork!
Steak and Eggs – "My Way" consists of NY Strip that is sous vide in butter, garlic, thyme, salt, and pepper that is thinly sliced and placed over Cheffy Fries. This is topped with two devilled eggs that are rounded out with roasted garlic and pickled red onions with some micro greens topping. The steak is so perfectly tender that it practically melts in your mouth! The eggs have that perfect edge of roasted garlic and refreshing, piquant-sweet flavor that invites your tongue back for more tastes. I loved it!
The Brussel Sprouts are Asian style and topped with Korean chili threads. The brussel sprouts are flash fried and tossed with an Asian glaze, which consists of ginger, roasted garlic, lime, soy, brown sugar, and blended oil. The combination really brings out the flavor. In addition, they happen to be the best brussel sprouts that I have ever had! I think I could eat them every day!
Out of everything on the menu, I had two items that were extraordinary! The Pork Belly Slider, because of the perfect marriage of savory and sweet, and the Trucky Ducky Chorizo, because it was so original and delicious! I couldn't stop eating either one of these items!
In the end, I was absolutely thrilled with my experience at Austin Taste Us! This is the only food truck I have ever visited that has served high-end foodie food in a way that is attainable for everyone. Chef Aaron and Kassandra are truly elevating street food to new heights!
Good Eats Austin Recommends…
Plates
Steak and Eggs…My Way
Sous vide strip loin seared MR / cheffy fries / deviled egg / pickled red onion / micro greens
Trucky Ducky Chorizo (Pssst…I'm Vegan)
(I can be vegetarian if you want me to be) truck ground duck / smoked sweet potato & turnip / 45minute egg / cracked basil
Beet the Kale Over my Brussel
Watermelon radish / perfect beet / baby kale / trucktempeh / vanilla blood orange vinaigrette "caviar"
A La Carte
Sweetbread Po'boy minis
Deep fried / lettuce / spicy house pickle / sweet tomato and beet jam / crisp french bread
Pork Belly Sliders
Truck cured belly / chef's kimchee / asian bbq glaze / habanero marmalade / quail egg
Lamb Osso Bucco Tacos
Braised shank / pickled jicama carrot / fried avocado / cilantro & charred scallion puree
Sides
Brussels
Brussel sprouts / ginger / roasted garlic / lime / soy / brown sugar / blended oil
Poutine
Cheffy fries / lamb demi / local curd / micro greens
PHOTOGRAPHY: DESIREE DUNNING
Certified #goodeatsATX #goodeatsTexas #goodeatsTexasProject #FoodTrucks #Houston #CraftBeer #goodeatsLocal #DarrylDouglasMedia @goodeatsLocal @MikePuckettDDM
Good Eats Austin Facebook Group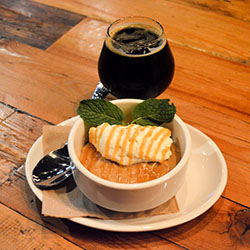 Featuring the Best Restaurants in Austin! Providing locals and travelers a guide to what's good in Austin!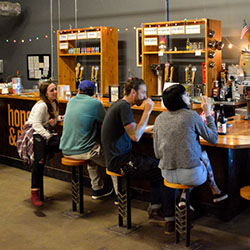 Featuring the Best Craft Breweries in Austin ! Providing locals and travelers a guide to what's good in Austin !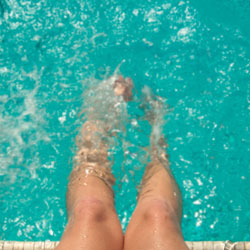 Featuring the Best Activities in Austin ! Providing  locals and travelers a guide to what's good in Austin !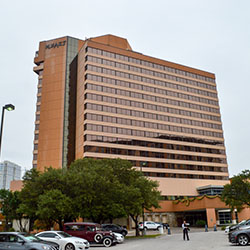 Where to Stay
Featuring the Best places to stay in Austin! Providing  locals and travelers a guide to what's good in Austin!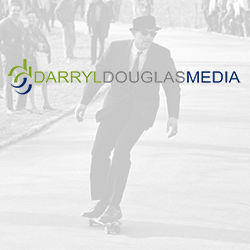 Darryl Douglas Media is inspired by the wonderful restaurants & craft breweries all over the country. Let us know about yours!